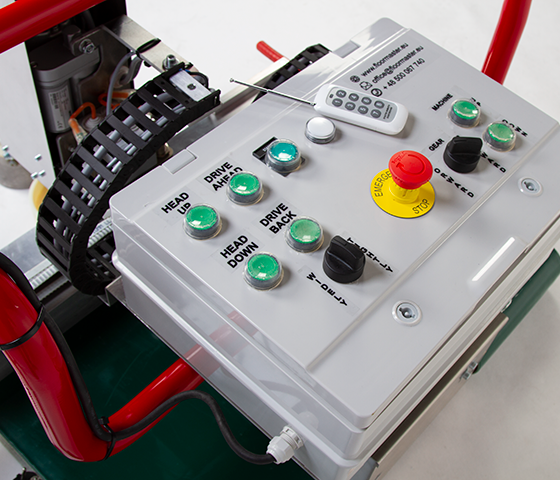 SCREED Robot

The main advantage of our device is the possibility of convenient and precise screed execution while minimizing manual work. Half an hour of training is enough for a new person to start working with the machine. All machines have a remote control, which makes it even easier to work with them.
CLapa Floor Master

The Floor Master Robot was designed to eliminate the most often complaints in laying of cement sand and concrete screeds i.e. shrinkage cracks, cupping effect at the expansion joints and corners, too low compressive and shear strength. Work with the machine allows an operator to avoid many occupational diseases such as osteoarthritis of the knee, degenerative spine disease, osteoarthritis of the hips etc.

Owing to the specially designed and patented head, the floor screed machine compacts the floor to a depth of up to 5 cm, which ensures the optimum use of dispersed reinforcement and steel mesh, eliminating shrinkage cracks. Vibrating the semi-dry concrete mix also increases the compressive and shear strength. An advantage of such a designed machine is first of all the possibility of comfortable and precise making of floors and reduction of manual work to minimum, and thus elimination of the problems being the reasons for claims.

The machine works with sand/material between 1-16 mm. The material has to be semi-dry. The machine is simple to work with and easy to maintain. One person is enough to operate the machine. At the beginning the laser has to be calibrated and after that we only have to take care of right amount of material.
Floor Master Robot maximum performance is up to 100 square meters per hour during continuous operation. Changing the speed of the machine is very simple. The machine automatically holds the level with a tolerance of 1 mm on 10-20 meters. The machine can also make slopes of up to 3-4%.
Efficiency
Up to 100 m2 per hour during continuous operationn


Availability
30 minutes - this is all it takes for a completely new person to become a Tillern



Saving

Time and money saving on claimsz reklamacjamin
Precision
Perfect level, accuracy up to 1 m at a distance of 10-20 meters from the lasern
Quality
Elimination of shrinkage cracks, cupping effect at the expansion joints and corners, too low compressive and shear strength. Increased thermal efficiency of the substraten
Design

The compact dimensions of the machine allow you to work in small and large areas.

OUR products

Here are models of machines that are in our offer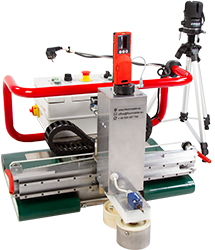 Floor Master typ 130

Automatic laser leveling. The redesigned head increases the working range of the machine and allows you to work close to the wall (the guide automatically rests against the wall).
It works in two modes: 80 cm and 130 cm
Efficiency: do 100 m2/h
Weight: 60 kg

Dimensions: 80 x 80 x 70 cm
Power supply: 100-240 V, 50/60 Hz
Remote control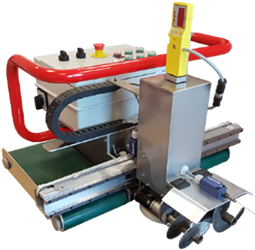 Floor Master typ 80

Automatic laser leveling.
It works in two modes: 80 cm and 90 cm
Efficiency: up to 60 m2/h
Weight: 50 kg
Dimensions: 80 x 80 x 70 cm
Power supply: 100-240 V, 50/60 Hz
Remote control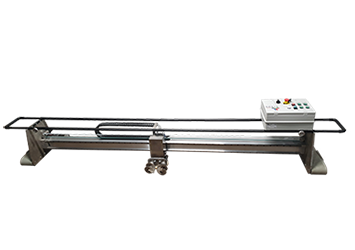 Floor Master typ LONG

The machine is manufactured to the customer's order. Dimensions and type of the head are made according to the customer's requirements. Available dimensions are from 160 cm to 300 cm wide.
Efficiency: up to 120 m2/h
Weight: 50 kg
Dimensions: 160 - 300 cm
Power supply: 100-240 V, 50/60 Hz
Remote control on request

EQUIPMENT
The machines are delivered as "ready to work". The set includes a laser (type 130, 80), remote control, rakes and oilcan.

We provide assistance both during the first start-up and subsequent work. We provide immediate assistance in a situation where the machine is not working properly.


ADDITIONAL ADVANTAGES
Automatic laser levelling

Error tolerance: 1 mm along a distance of 20 m

Acoustic signaling informing about operation status

Totally made of aluminum, resistant to corrosion


CERTIFICATES


The machine is provided with the CE certificate and is protected with the Patent Document.



We present you below a few videos presenting our machine in operation
CLAPA FLOOR MASTER ROBOT 130

CLAPA FLOOR MASTER ROBOT 80

What our clients think of us

"Bouwservice Ravenstein and Mortelcentrales Nederland are supplyers off all kind of materials for the screedlayers in the Netherlands and Belgium. We deliver cement, fibers, floorinsulation and ready mixed products by Betonstations.nl, a franchiseformular for take away concrete, ready mixed on a truck or small trailer. In Holland there are a lot of mechanical machines to help the screedlayer to produce a good floor, but none of them is working in the way the Floormaster Clapa 80 does. Our custumers are very satisfied with the Floormaster, because it reduces the heavy fysical work up to 80% The Floormaster is the most easy to operate machine on the market, very accurate and for low costs. Mortelcentrales sells the machine not only in Holland and Belgium, but also in the rest of Western Europe."
- Herwie Cornelissen, Holland -

"First of all I would like to congratulate you on your invention. For years, I've been looking for a product that makes work easier and faster. When I saw your device, I knew immediately that I would own these machines. The simple operation and maintenance are a dream for every construction worker. As an entrepreneur who specializes in quick-release cements and high-quality screeds, and everyone knows that these concretes are very difficult to peel off, this machine is the best. Our employees have lost half the back pain, even this fact is a true must possess this machine. Without this machine, the progressively thicker streams would become easier to implement, which are suddenly used by older co-workers as if they were 40 years old. Also the friendly, approaching contact is very import_ant for me, I have found with this company and above all Mr. Janusz Clapa a very serious business partner, which I would like Austria only half as well!"s well!"
- Johann Daxecker, Austria -